After a first try of mining Ethereum, which took a long time even to download the 11 Gig Blockchain File I switched to DASH which has only a 3GB File.
I used dashminer 2.1 .1: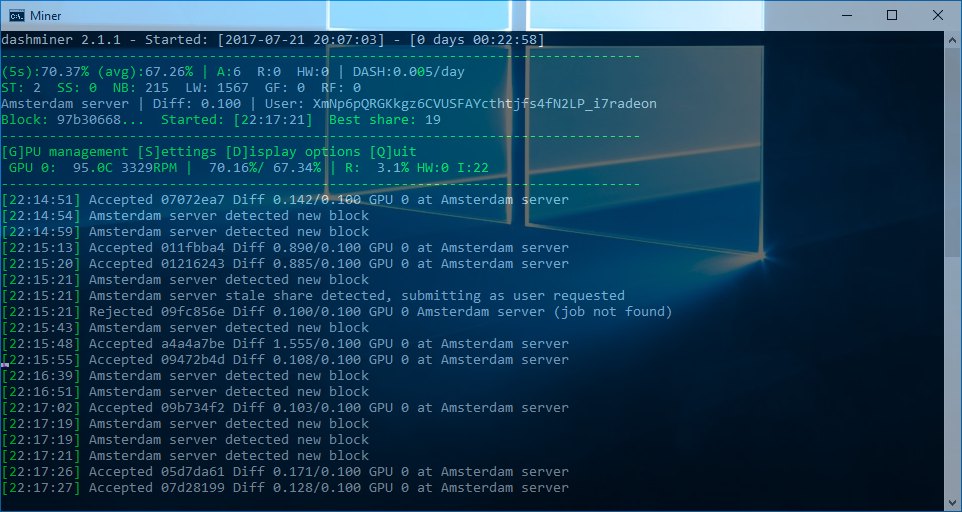 and mined a few days with a poor result of 0.01 Dash… Seem to be only efficient when using multiple GPUs or a Mining Rig
And power has to be for free.
My Mining Hardware was:
– Intel Core i7 i950 4x 3,3 GhZ,  16 GB Ram,
– VTX3D Radeon R9 390, 8GB GDDR5
Here is my DASH – wallet, just in case you want to send me some  😉
Lets see what the cryptocurrency hype will bring.